Did you know? With fabrics made from polyester, cotton - one of the most water-intensive crops - or nylon - a fibre derived directly from petroleum - the clothes used for sports activities such as cycling are often produced in an irresponsible way. Even today, many fast-fashion companies are regularly criticised for their polluting manufacturing methods and their lack of respect for the workforce. Other brands, on the other hand, are committed to more ethical and eco-responsible fashion.
Paulette has selected five eco-friendly brands to equip yourself from head to toe for a bike ride. First of all, you should know that the most eco-responsible thing you can do...is not to buy anything new. Now, if your equipment can't be repaired or it's impossible for you to get a loan or find a second-hand product, don't hesitate to take inspiration from this list!
MATCHY - created in 2016, the aim of this French brand is to take the world of cycle touring to an evolution towards eco-responsibility. The brand thus offers a range of quality clothing with original designs and patterns that are made entirely from recycled polyester. The designers believe that every action can make a difference, and they want to stand out from the competition, raise awareness and "convince cyclists around the world to get involved with Matchy". In its own way, the brand is committed to respecting the environment and enhancing magical places.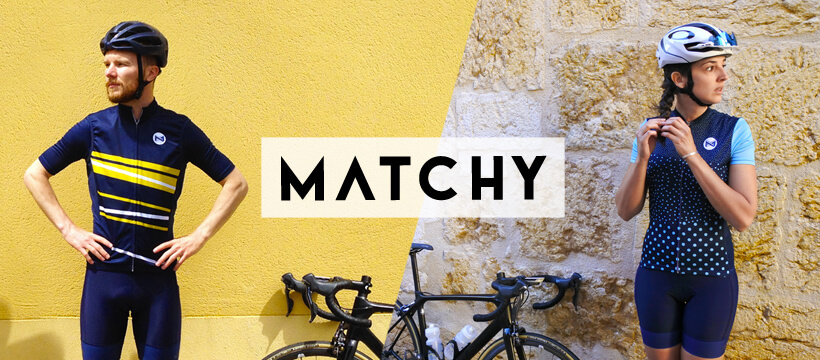 KALI SAHA - it's time to ride safely and responsibly! This helmet protects your head in the event of a fall on your bike and respects the landscapes that line your route every day. The helmet is made of recycled EPS and natural fabrics. The eco-friendly side of the helmet does not prevent you from being trendy in all circumstances: matt black, orange, blue or white. It's up to you to decide! Finally, the paint used is a water-based paint that brings a refined and minimalist touch.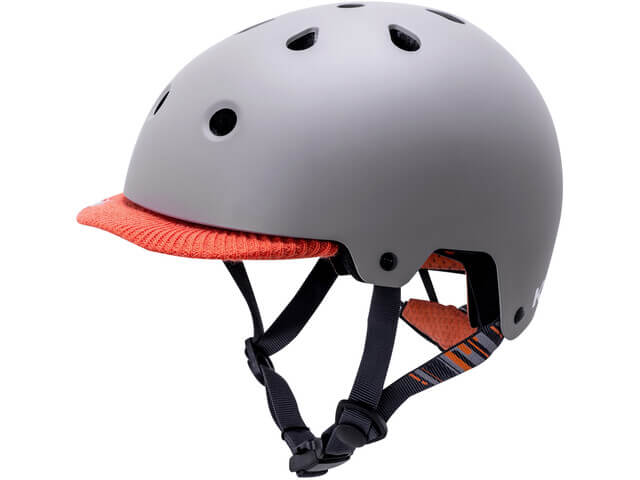 SAOLA - style right down to the tips of your feet! Founded in 2016, the brand offers very light and comfortable trainers with a modern design and a strong eco-friendly commitment. The shoes are certified vegan and are made from seaweed, cork, organic cotton and recycled plastic bottles.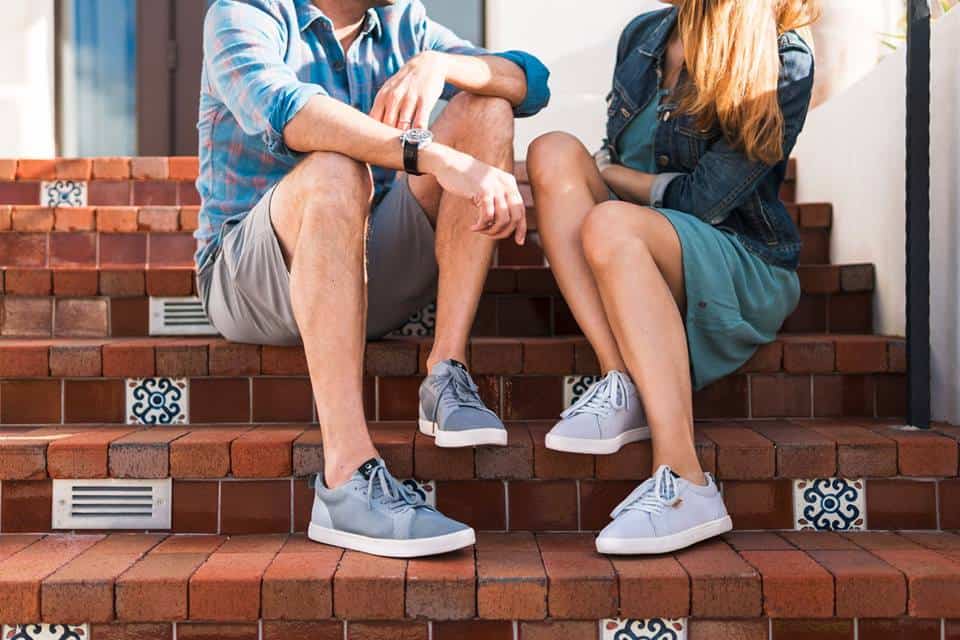 VEGAN BOTTLE GO - for those who love biodegradable plastic! The special thing about this bottle is that it is made from 100% biodegradable and compostable materials. Without oil, it is made from plants, more precisely from sugar cane! The bottle and its cap are compostable, which means that they biodegrade naturally under the effect of heat, humidity and bacteria, in a few months or years depending on the environment. And for each bottle purchased: a tree is planted in Madagascar!
VELOSOPHY - a bike made from recycled coffee capsules! What do Ghana, Swiss coffee and trendy bikes have to do with each other? At first glance, nothing. Except that the famous coffee brand Nespresso is collaborating with the Swedish label Vélosophy Cycles, which manufactures high-end urban bikes from recycled aluminium. The label's newest bike model is made from recycled Nespresso capsules. The capsules themselves are made of aluminium, as is the frame of the bike. The great advantage of this light metal is that it is infinitely recyclable, as it can be melted down again and again without losing its quality. Recycling aluminium requires 95% less energy than producing it, which is why coffee capsules are now being used in the form of bicycles.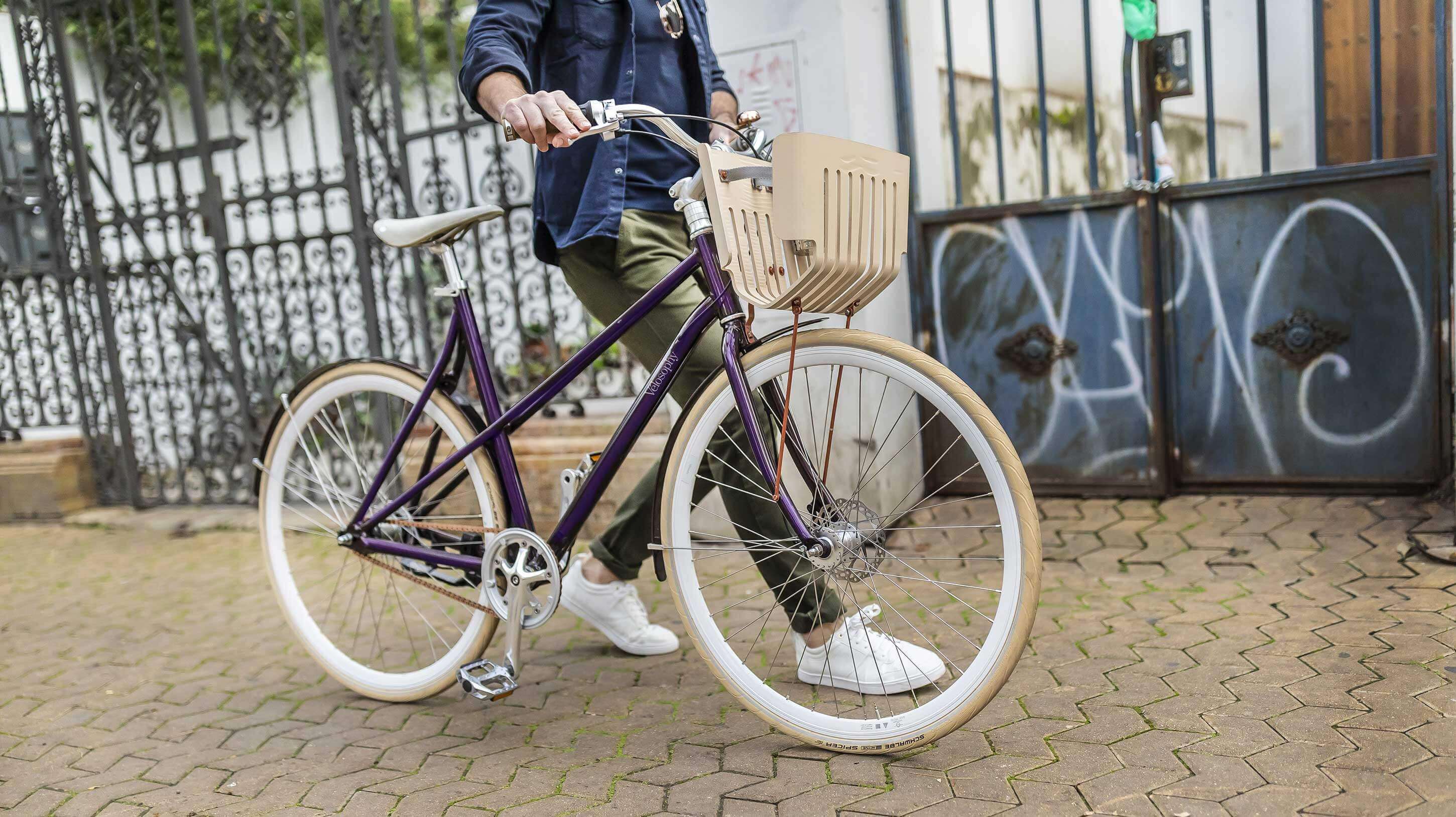 Many other brands are committed to the planet, such as M-Wave, which offers eco-friendly bicycle pedals made entirely from organic fibres derived from the waste of rice cultivation and harvesting. The Dutch company Wobs manufactures handlebar sleeves made from recycled plastic bottles. Some products are also made from natural materials, such as the VELO cork bicycle handles.
Sustainable clothing and equipment also applies to sport and cycling.