In 1896, American suffragist Susan B. Anthony said, "The bicycle has done more for the emancipation of women than anything else in the world. I persist and rejoice every time I see a woman on a bicycle.".
On the occasion of International Women's Rights Day, Paulette wants to put in the spotlight 6 women who fought for women's rights.
Amelia Bloomer & Elizabeth Smith Miller
Starting with not one, but two amazing ladies! Amelia Bloomer (1818-1894) and Elizabeth Smith Miller (1822-1911). The two Americans worked to soften the dress codes of the 19th century. At the time, women wore corsets and voluminous skirts, unsuitable for cycling. Amelia and Elizabeth campaigned for women to be able to wear pants when they cycled: the "bloomers", puffy cut pants, which were frowned upon because they were contrary to morality. In 1851, Elizabeth rode her bicycle and wore bloomers in the streets of New York, encouraged by Amelia, thanks to the newspaper The Lily, of which she was the director. Their demands brought a lot to women's cycling. Indeed, bloomers became, at the end of the 19th century, the official costume of women's cycling clubs.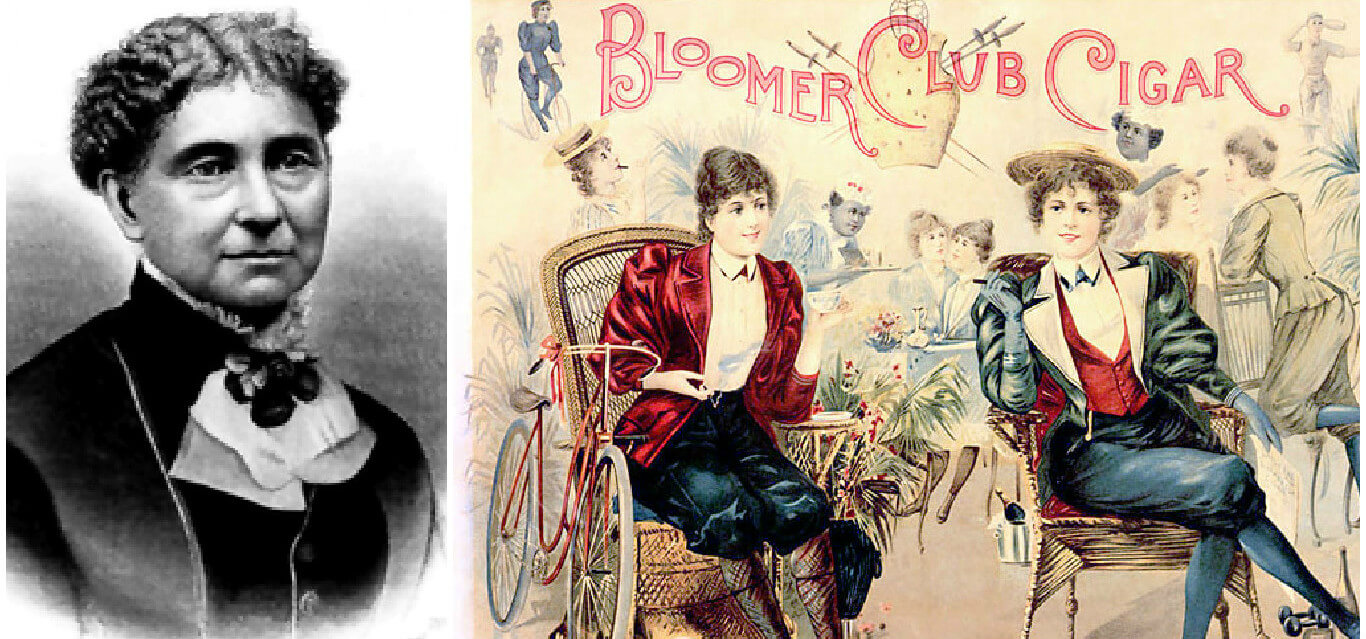 Annie Cohen Kopchovsky
Annie Cohen Kopchovsky (1870-1947), known as Annie Londonderry (after her sponsor) was the first woman to cycle around the world. She took up the challenge following a bet, with the aim of proving that women were just as capable and courageous as men, at a time when women did not yet have the right to vote. She did not ride a bicycle much, but that didn't stop her from taking the plunge. The adventure was therefore as much societal as physical. She left behind her husband and three young children and embarked on a 15-month journey. On June 25, 1894, at the age of 24, she left Boston without a penny in her pocket, but with a few changes of clothes and a revolver. She reached Shanghai via Le Havre, Alexandria, and Singapore. She was injured several times and felt like giving up more than once, but she arrived two weeks ahead of schedule on September 12, 1895 and collected her prize. At the end of her journey, she published an account in the "New York World" entitled "The most extraordinary journey ever made by a woman". She also gave lectures.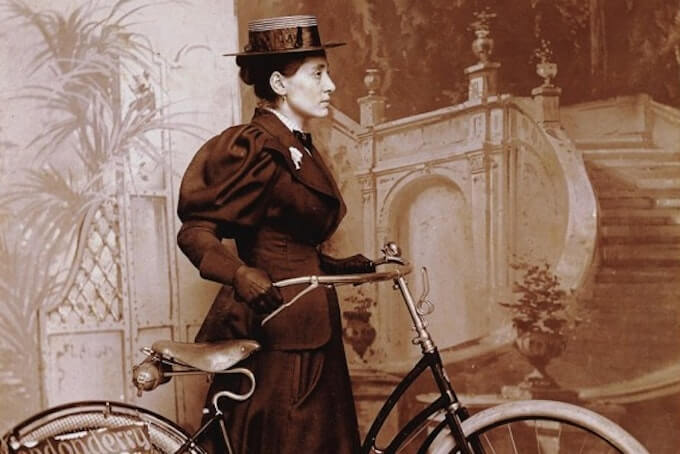 Marie E. Ward
Convinced of the important role of the bicycle in the emancipation of women, Maria E. Ward published in 1896 a book called "Bicycle for ladies". A guide that marked the world, aiming to make women autonomous and independent. This book gathers advice on how to choose, maintain and repair a bicycle. You can take a look at the original by clicking here.
Alfonsina Strada
Alfonsina Strada (1891-1959) was an Italian professional cyclist. She discovered cycling at the age of 10 and participated in her first competitions at the age of 13. Later, she took part in the Tour of Lombardy for two consecutive years, in 1917 and 1918. She is the only woman to have ever competed in the Giro d'Italia. In 1924, she registered under the name of Alfonsin not to raise suspicions. She completed the first 6 stages, fell at the 7th and was disqualified at the 8th. The organizers understood the public's enthusiasm for her participation, and Alfonsina was able to continue and finish the race out of the ranking alongside her male counterparts. She went on to win all the women's races she participated in, as well as 37 races ahead of the men. In conclusion, Alfonsina Strada was a pioneer in women's cycling.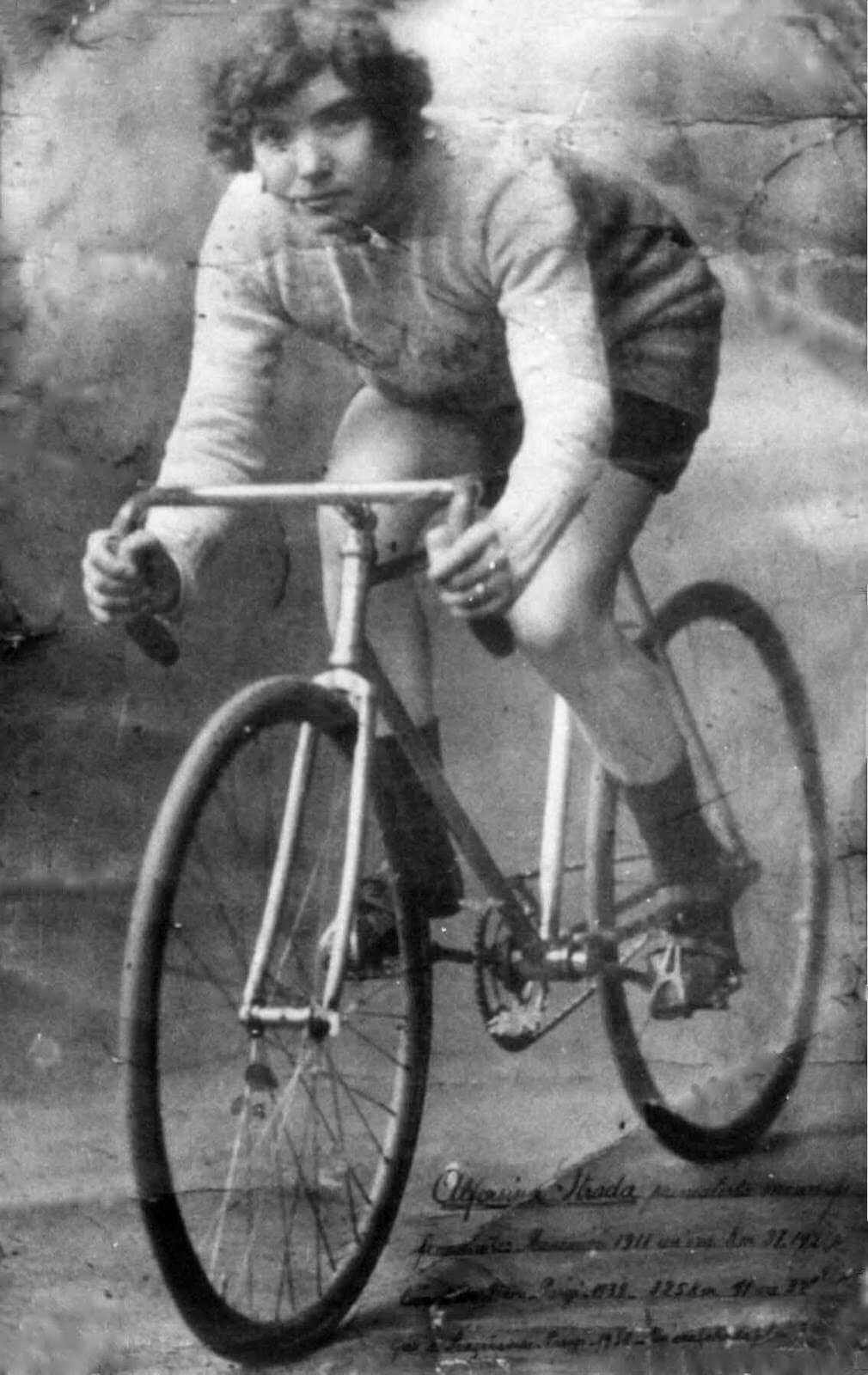 Jeannie Longo
We finish in beauty with a French athlete! Jeannie Longo (1958) is a professional cyclist with an exceptional record of achievements: 59 national titles, 13 world championships and 1 Olympic title. She was the first woman to give media coverage to women's professional cycling and fought to change attitudes and regulations for women. Jeannie has also suffered many macho reactions, mainly from the cycling world and journalists, but that never stopped her!
Stay tuned for new adventures with Paulette!
Check us out and share your memories on Facebook and Instagram with the #paulettebike. Don't forget to tag us: @paulettebike!